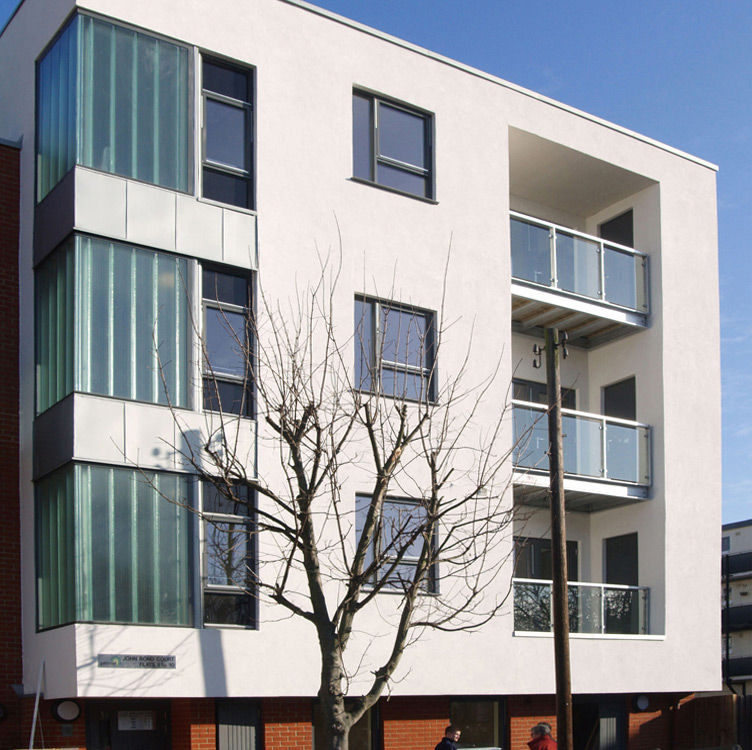 Wright's Road
LONDON E3
This challenging inner city site in Bow, East London is carefully planned to accommodate 24 mixed tenure dwellings.
A double stacked terrace of duplex family units provides an active street frontage and incorporates a distinctive saw tooth roofscape. 'Bookend' buildings at either end of the terrace contain apartments.
All family units have gardens or large terraces and a communal play area is included at rooftop level. The buildings are constructed out of an innovative lightweight structural steel panel system and achieve Level 4 of the Code for Sustainable Homes.