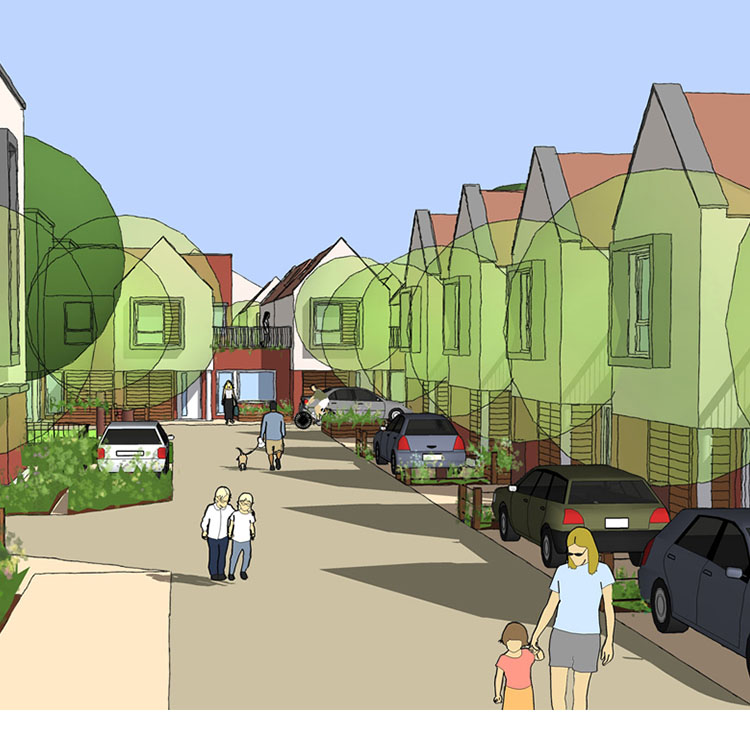 Rayners Lane Estate
HARROW
MEPK Architects together with Schoenaich Landscape Architects and RPS Transport Consultants reviewed and redesigned the Rayners Lane Masterplan.
The masterplanning team established and developed close links with the local residents through resident consultation exercises and drop-in's and formed a good working relationship with RLETRA, the Rayners Lane Estate Tenants and Residents Association.
The review resulted in the publication of a "Design Guide" for the Rayners Lane Estate acting as both a visual and written Spatial Masterplan for the estate.
The Design Guide defines:
Home Group's Vision for the estate
Retention of existing landscape features and trees.
Key Principles of the Masterplan Design
Movement and Street Patterns
Open / Space and Play Network
Building Heights
Townscape Principles
Detailed examples of Street Types, Boundary Treatments, Enclosure and Open Space.
Phases within the Rayners Lane Estate Regeneration have achieved CABE/HBF's Building for Life Standard and Affordable Home Ownership Awards Best Regeneration Project.