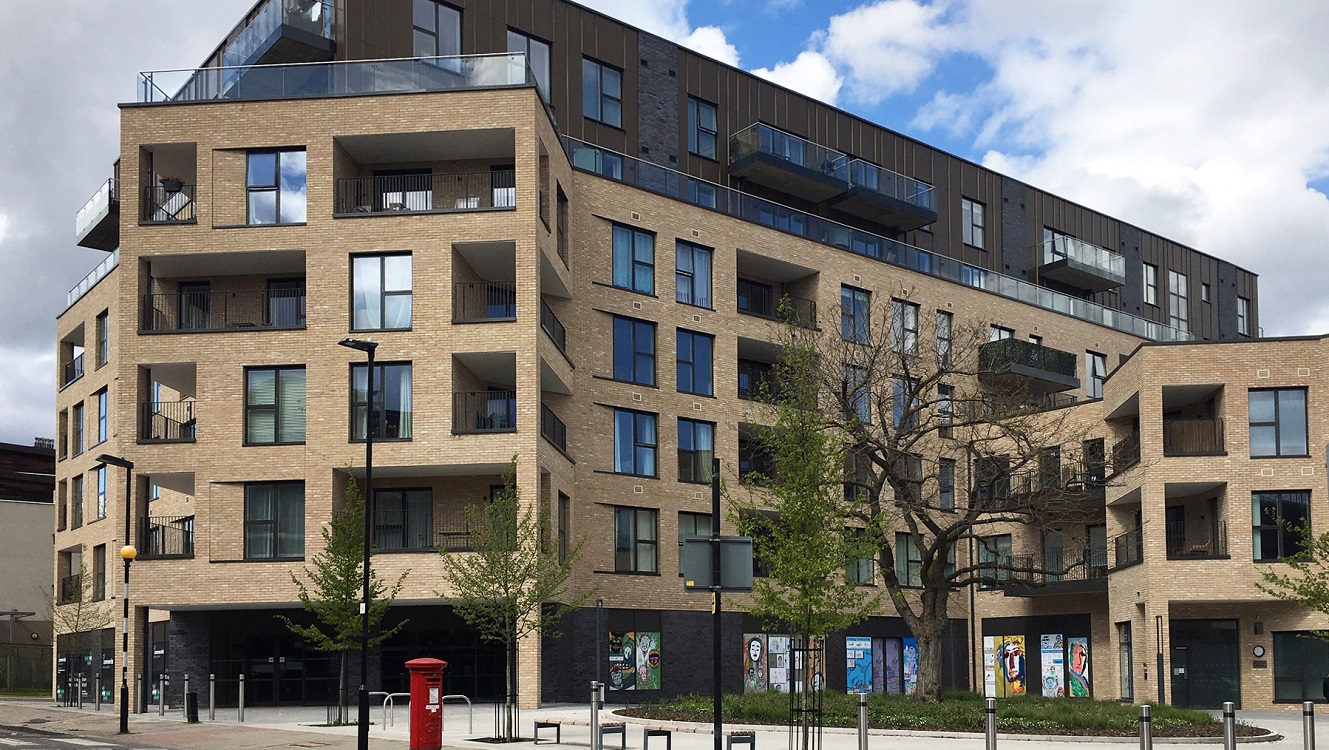 Walrond House
Hackney
Walrond House is a multi-award winning development providing 72 spacious mixed-tenure apartments, including downsizer homes for older persons that follow the HAPPI Design principles. These are combined with retail units, a community resource centre and new external spaces making a positive contribution to the public realm.
The dramatic seven storey design includes a restrained palette which incorporates visual interest without being overindulgent. Facades include a rhythm of vertical portrait shaped windows echoing period properties in London, including the houses around nearby Newington Green. Distinctive design features include deep, chamfered brick reveals and set-back, copper clad upper floors.
This project for Anchor Hanover won the 2021 Inside Housing Development Award for Best Urban Regeneration and was named Development of the Year at the 2021 Seniors Housing Awards..