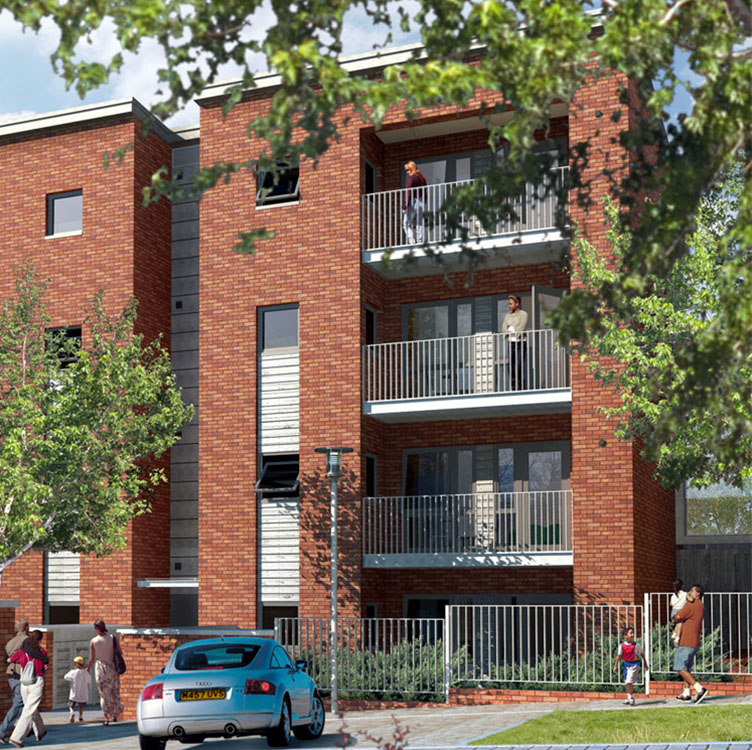 Westway Park
LONDON W12
This project for Catalyst Housing Group is located on a challenging site directly adjacent to the hostile A40 (M) Westway. The design reduces the impact of the traffic by creating a ìwallî along the Westway. Flats face south away from the road towards a communal space and number of family houses.
The scheme is designed to Hammersmith and Fulhamís UDP maximum density, and meets the boroughís housing needs. This was achieved by devising a layout of apartments over duplex maisonettes. Extensive pre planning consultation with local resident groups and existing neighbouring estate committee were conducted. MEPK also attended Partnering workshops.
The project incorporates a number of sustainability features including "super insulation" and heat recovery and is orientated to maximize passive solar heat gain.
Due to the prominent location of the site the client was keen to see a landmark building. Because of its contemporary architectural quality it was strongly supported by the planning authority even though the site is within a conservation area.