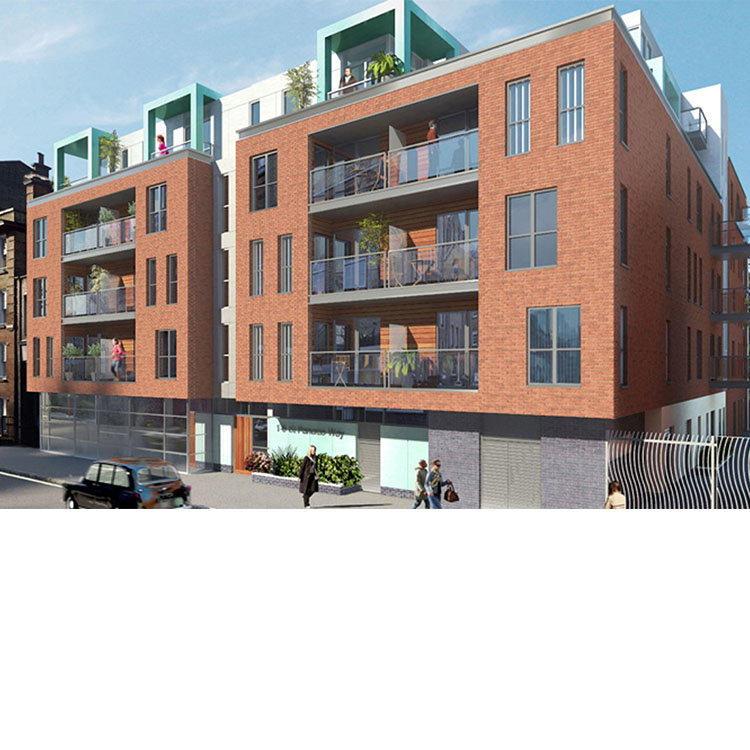 St Pancras Way
Camden
This mixed use project close to the new Eurostar terminal provides 45 apartments over new offices and workshops.
Although thoroughly contemporary the design respects the scale and rhythm of the surrounding Conservation Area townscape. The interplay of the roofscape and fenestration creates a varied skyline in keeping with its neighbours.
Sustainability and energy conservation measures feature prominently. Roofs incorporate habitat planting and photovoltaic panels generating clean renewable energy.