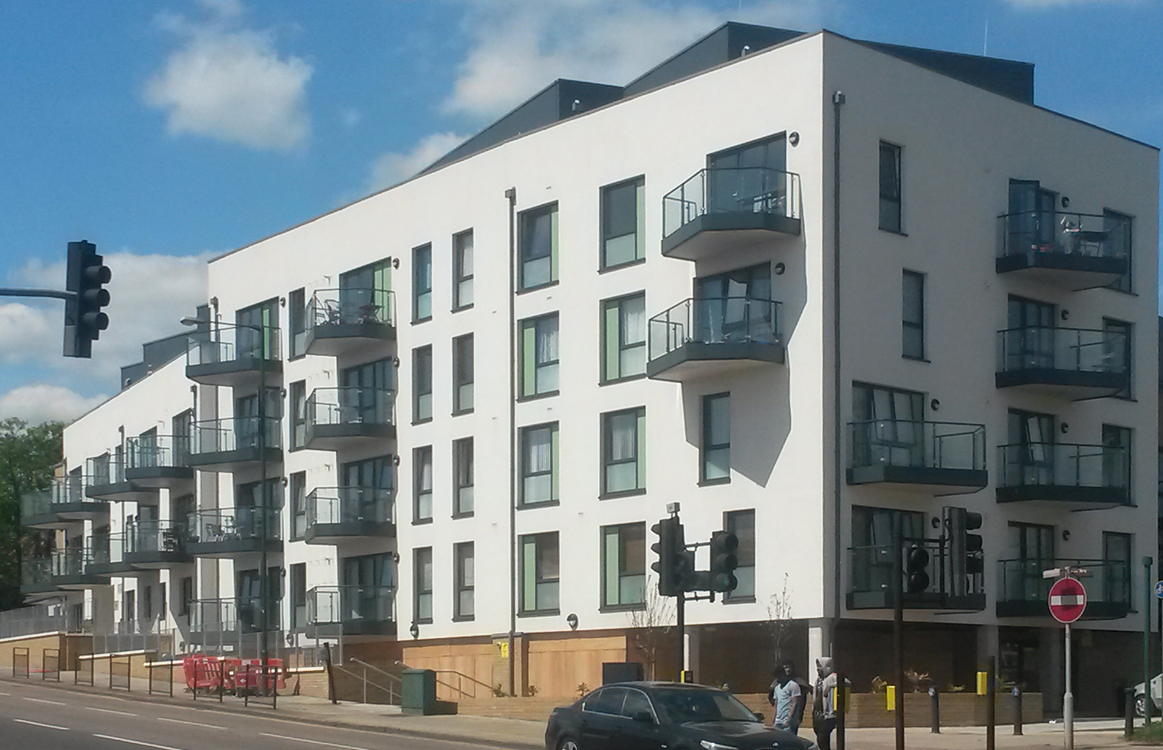 Claygate Court
Wembley
This project creates a distinctive contemporary landmark on the rise of Blackbird Hill.
An assembly of four blocks of varying heights and angles responds to both domestic neighbours and its prominent urban corner setting.
The development includes 36 apartments for Catalyst Housing and a new public forecourt and retail space at street level.