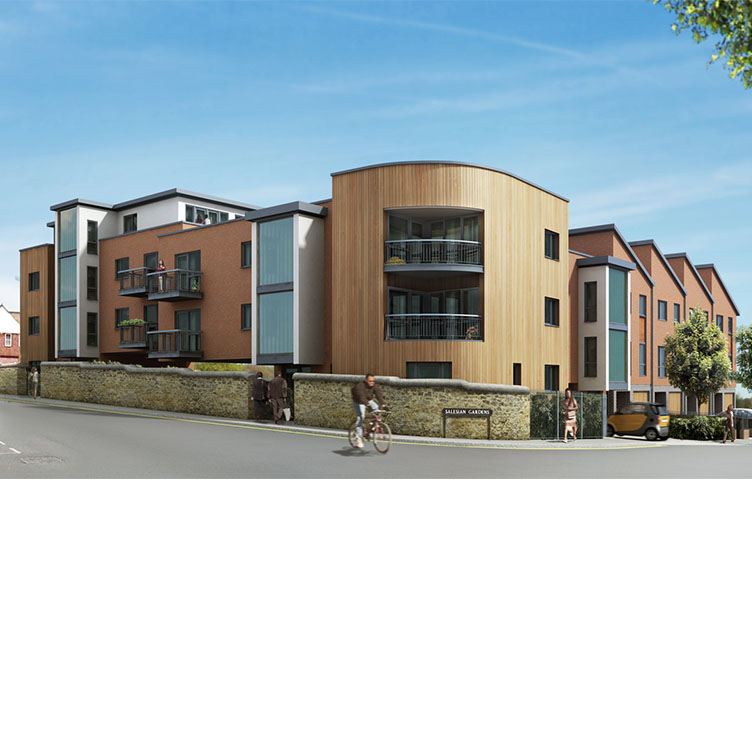 Housing in Oxford
MEPK Architects have design two mixed tenure housing schemes in Oxford for A2Dominion Housing Group. At Sunnymeade Court 31 new dwellings are located on a prominent site next to the A40 ring road. A four storey barrier block shields the development from the road and incorporates a stainless steel mural by artist Suzanne O'Driscoll providing a landmark to passing motorists. Apartment blocks wrap around a south facing communal garden in the heart of the site. Hard edged brick and render facades face the roadways. In contrast courtyard elevations are characterised by a rich mix of natural timber, zinc cladding, generous fenestration and projecting balconies.
Across the city on Crescent Road MEPK have designed a mix of apartments and townhouses to respect their Conservation Area location. A distinctive curved timber-clad element provides a signature on the corner of the development. Projecting bays and a rhythmic roof form reinforce the project's three dimensional character and echo the gothic bays, gables and chimneys of the adjacent Victorian building, Salesian House.
Both projects are designed to meet Code for Sustainable Homes Level 4.